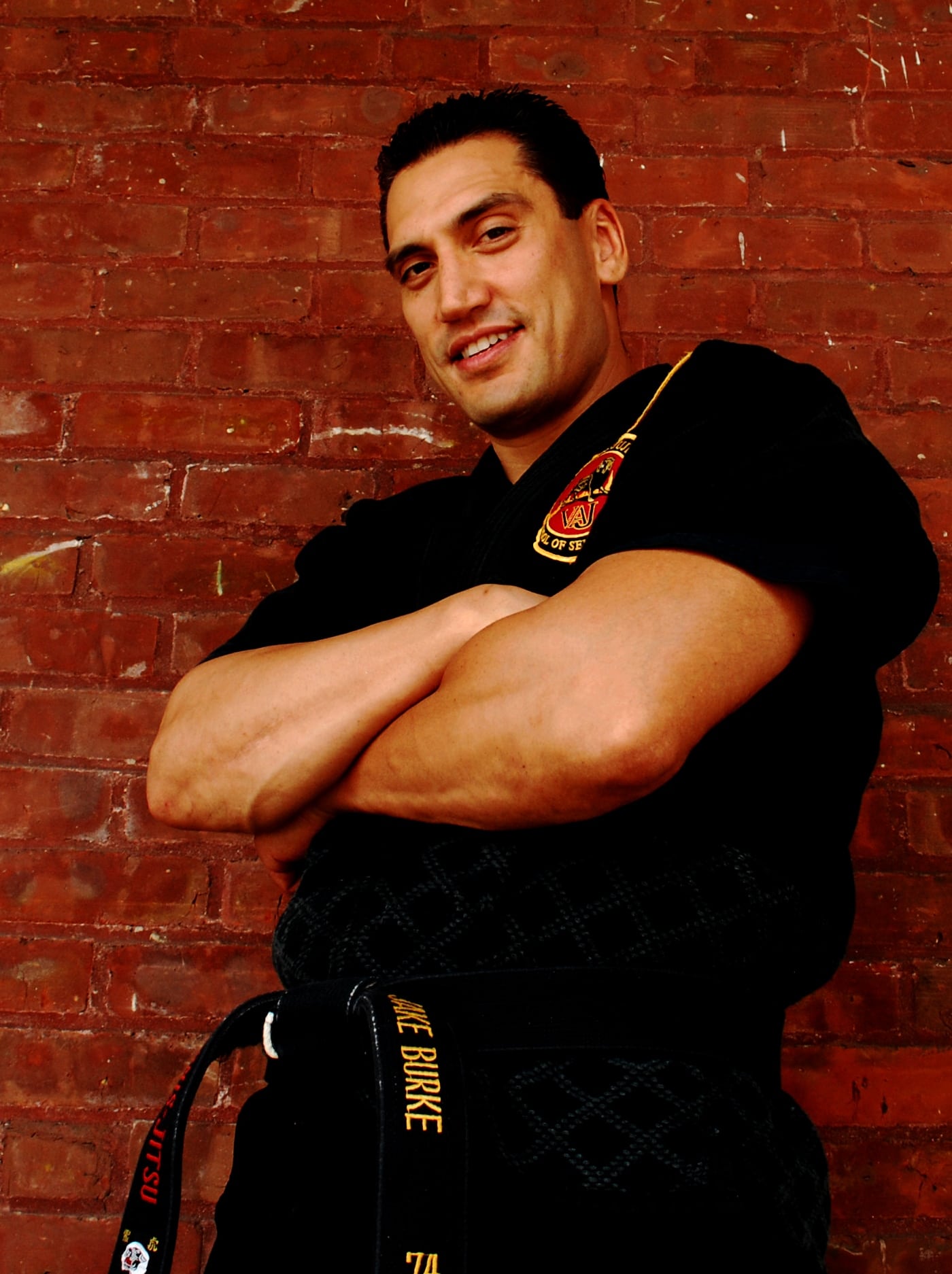 Jake Burke
Mr. Burke's credentials and reputation span over 21 years as a martial artists, self-defense expert, competitor, motivator, and instructor.
Jake grew up rough on the streets of Providence. That's where his training began. At the age of eighteen, he turned to martial arts as a way to defend himself. He's now a 4th degree black belt in Vee-Arnis-Jutsu (17 years).
Mr. Burke is also a:
Certified Krav Maga Instructor
Lifetime Martial Artist
Self-defense Expert
Tactical Urban Personal Protection Expert
And in the past ten years, Mr. Burke has traveled to Thailand eight times. Although he loves Thailand, Jake goes there strictly to train Muay Thai. That's why if you train with Jake it will feel like you're training in Thailand. And to his credit, he has trained World Muay Thai Champions.
In addition to being the head martial arts instructor at Burke's Martial Arts, Jake is also the owner. Jake runs a clean, professional operation that strives to help members get results. The goal is to help people learn simple ways to defend themselves and their families in life-threatening circumstances.
Burke's Martial Arts is a place where adults of any athletic ability can participate in martial arts or personal protection training. Members enjoy world-class service and the best martial arts training available in Rhode Island.