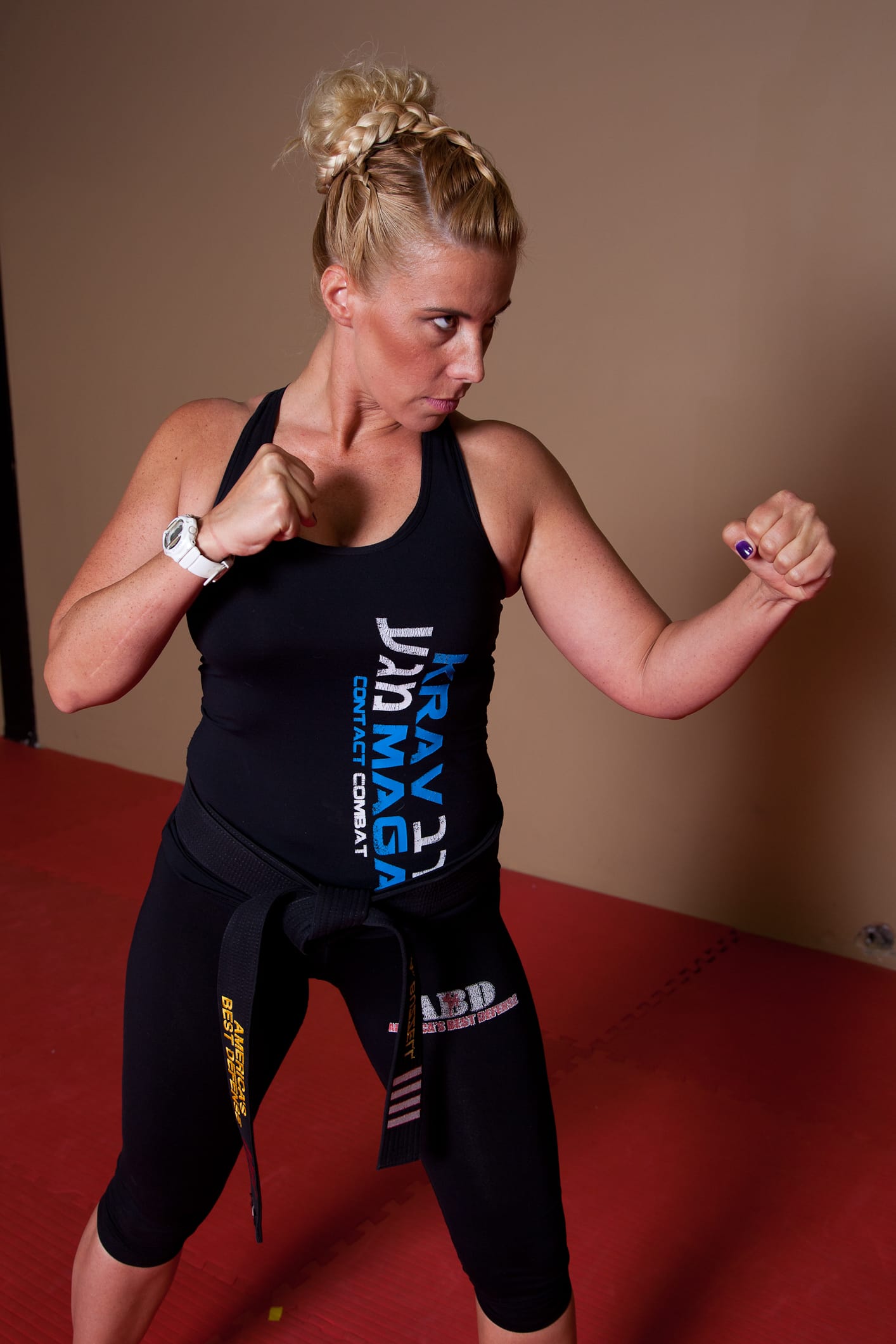 Alexandria J Dimond
Alexandria has been actively involved in the martial arts community for 22 years.
She started as a teenager in Tang soo do. Was part of team USA for 1997 World Cup championships and earned a gold, silver, & bronze medal.
She is currently a 5th-degree black belt and has been teaching and running martial arts schools her whole life. She has extensive experience in both kickboxing & self-defense instruction.
Her training includes:
Tang soo do
Krav Maga
Blue belt in BJJ
Muay Thai
Fitness kickboxing
Personal training
She is certified by black belt schools of America.
She is also a well-known speaker for woman's personal protection & a contributing offer for the book Black Belt power.
As a mother of 2 boys, she understands the challenges of juggling multiple things and the priority health & fitness need to have.