Christine Antonelli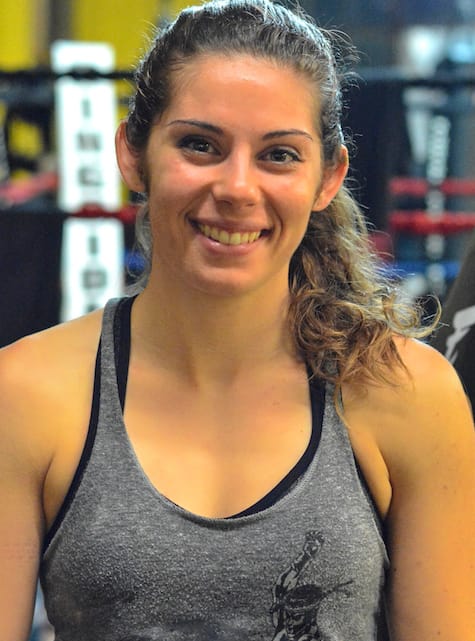 Christine Antonelli
Christine has always been athletic beginning with dance at age 3 which then transferred to a gymnastics career at the age of 7. She excelled as a gymnast and quickly competed and qualified for state and national championships.
In high school, Christine developed a love for volleyball and was elected co-captain of the Varsity team by Junior year and Head Captain by her senior year. By her sophomore year, Christine was invited to captain a Junior Olympic volleyball team and represented Rhode Island as Ocean State Elite Captain and worked with her team to win many tournaments and State and National Championships.
After graduating from Roger Williams University, Christine became a member at AtomicKickboxing.com where she quickly advanced with good technique and skill and joined the Muay Thai program. Shortly thereafter Christine was offered a kickboxing instructor position at AtomicKickboxing.com and loves teaching each and every day!
She earned two Bachelor of Science degrees in Psychology and Criminal Justice from Roger Williams University, and continues to train to fight in the sport of Muay Thai and teaches kickboxing and is passionate about helping each of her members live a healthy lifestyle and reach their goals.
Rhode Island's only state of the art Kickboxing Facility